A True Country Inn with a touch of gentle Aloha in Kailua Kona, Hawaii.
Enjoy peaceful comfort, central Kailua Kona location at a reasonable cost.
Hale Maluhia Country Inn (house of peace) Kona is a traditional inn complex of several buildings with five lovely bedroom suites and all with private baths. Plus two rather special vacation cottages: A very private virtual tree house: Banyan Cottage of 850 sq. ft. with Jacuzzi & Shower. And a Japanese Tea House with shoji windows and a Carrara marble wet bath and ofuro on a near acre of tropical lush vegetation with big old trees in the beautiful Kona Coffee Country.
About Hale Maluhia Country Inn
Hale Maluhia Country Inn amenities includes Free parking and free Wi-Fi. The large Common area opens to the lanai where guests can enjoy morning bird watching. Learn more about our Inn Amenities
Hale Maluhia Inn is not touchy or fussy, it is 1970 - 80's virtual Hawaiian Plantation House that feels a hundred years old with a gentle spirit of peace and aloha at a very reasonable price. Come enjoy and relax in peaceful Kailua Kona coffee country. If you like clean, simple down home organic comfortable living with sage advice when requested, you will love Hale Maluhia Country Inn (house of peace) Kona.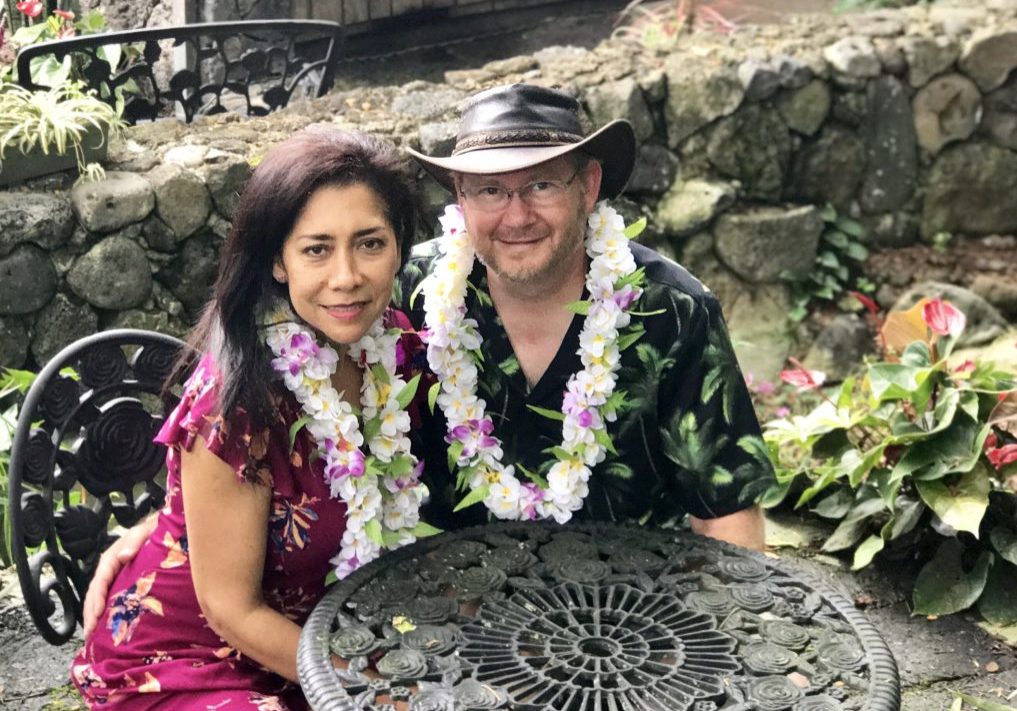 Dave & Miriam Cariveau - Owners
Dave and Miriam Cariveau purchased Hale Maluhia in 2017, realizing their dream of living in Hawaii and managing their own inn. Dave was an accountant on the mainland and Miriam worked at the English Rose Tea Room in California before they moved their family to Hawaii. Miriam draws on her extensive experience in hospitality and applies those same principles as an owner when it comes to ensuring the comfort and enjoyment of their guests. Dave and Miram live at the Inn with their 4 boys, while 3 adult daughters are living in California.
Latest Posts
Life is good in Hawaii, here we share some of the latest happenings around Kailua Kona and the Big Island.
Looking for a rental car? We now have a Turo car. Please click below to check rates and availability.